N O T  M A S S - M A N U F A CT U R E D


N O  2  E V E R  E X A C T L Y  A L I K E

t h e   w a l r u s   a n d   t h e   c a r p e n t e r


Crackers are a British Christmas tradition, and one of the fun prizes contained within is the paper crown. Remember Bridget Jones? She wore one!

By virtue of marrying a Brit, Giao has come to experience the wacky fun  of the traditional Christmas Cracker Paper Crown.

Wouldn't everyone find a jovial paper crown full of mirth, warmth, and wonder? Send a note of English good times for Christmas this year wit our Christmas Cracker Crown cards.

Set of 4 blank notecards, 4.25" x 5.25", one design, with 4 blank white envelopes for you to send on a Christmas Cracker Crown greeting to your favorite peeps this holiday season.

$6.00 Set of 4 Notecards.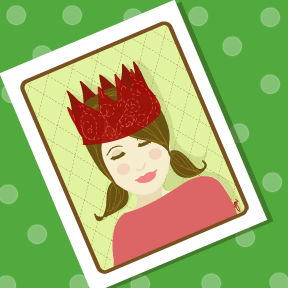 copyright 2003-2009, the walrus and the carpenter. all rights reserved.