N O T  M A S S - M A N U F A CT U R E D


N O  2  E V E R  E X A C T L Y  A L I K E

t h e   w a l r u s   a n d   t h e   c a r p e n t e r


Festive stripey socks and a fabulous pair of Elfin slippers send out merry cheer from the get-go.

Festivity and good cheer are never far behind when a pair of fun striped socks and lovely Elfin slippers lead the way!

Send your friends and family a note of happy cheer for the holidays with our happy Elfin Gift Giver. They might just do a jig of celebration just for you.

Set of 4 blank notecards, 4.25" x 5.25", one design, with 4 blank white envelopes for you to send on a happy Elfin Gift Giver greeting along with your gift of love to your favorite peeps this holiday season.

$6.00 Set of 4 Notecards.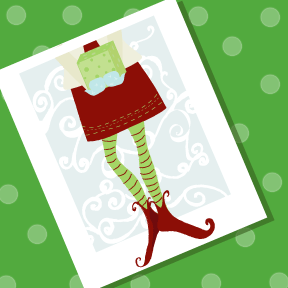 copyright 2003-2009, the walrus and the carpenter. all rights reserved.