N O T  M A S S - M A N U F A CT U R E D


N O  2  E V E R  E X A C T L Y  A L I K E

t h e   w a l r u s   a n d   t h e   c a r p e n t e r


Pine cones and holly berries always stir up the warm nostalgia of the winter holiday season.

Rosy cheeks, glitzy glam, and holly leaves and berries go into cahoots together to bring on the winter holiday charm on our little pixie gal.

Send your friends and family a note of happy cheer for the holidays with our sweet Holly Pixie. Who doesn't love a note of good cheer?

Set of 4 blank notecards, 4.25" x 5.25", one design, with 4 blank white envelopes for you to send on a Holly Pixie greeting to your favorite peeps this holiday season.

$6.00 Set of 4 Notecards.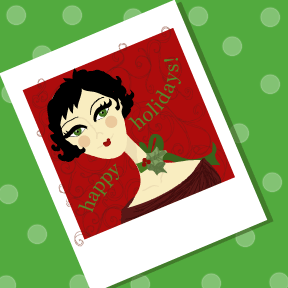 copyright 2003-2009, the walrus and the carpenter. all rights reserved.