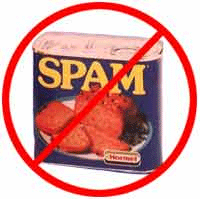 N O T  M A S S - M A N U F A CT U R E D


N O  2  E V E R  E X A C T L Y  A L I K E

t h e   w a l r u s   a n d   t h e   c a r p e n t e r


p r i v a c y   p o l i c y

We hate spam. No disrespect to the canned meatish product.

But total disrespect to unsolicted junk mail that litters and clogs up the

mailboxes of nice people. Spam sucks. We don't like receiving it, and

we will never, ever be the ones to pass it on. Any information you give to

us stays with us. We will not use your contact info for any other purpose

other than to stay in touch with you. And that's only if you've
contacted
us to contact you.

If at any point you determine that you'd much rather not receive any

more info from The Walrus & The Carpenter, we will be sad and we

will miss you, but we will respect your wishes nonetheless ~ you can

unsubscribe using the Unsubscribe link in the confirmation email you should've received when you subscribed to the newsletter. If you can't find it,
email
us to let us know you want off the list.
copyright 2003-2009, the walrus and the carpenter. all rights reserved.