N O T  M A S S - M A N U F A CT U R E D


N O  2  E V E R  E X A C T L Y  A L I K E

t h e   w a l r u s   a n d   t h e   c a r p e n t e r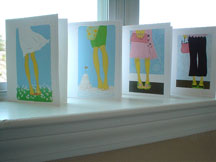 Step outside cos summertime's in bloom...    ~ Oasis, "Don't Look Back in Anger"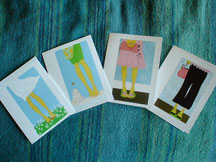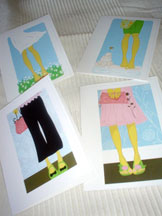 However you look at them, these cards are all about easy, breezy, wonderful summertime. Click on thumbnails for larger views. Jasmine-sweet nights, sandy-toe days, shoeless and peep-toes, we girls know the pleasures of bare legs and happy summer toesies.

Set of 4 blank notecards, 4.25" x 5.25", one of each design, with 4 blank white envelopes for you to send on your happy toesies to your favorite peeps. And you won't ever have to burn anyone's heart out. :)

$6.00 Set of 4 Notecards.

copyright 2003-2009, the walrus and the carpenter. all rights reserved.