N O T  M A S S - M A N U F A CT U R E D


N O  2  E V E R  E X A C T L Y  A L I K E

t h e   w a l r u s   a n d   t h e   c a r p e n t e r

copyright 2003, the walrus and the carpenter. all rights reserved.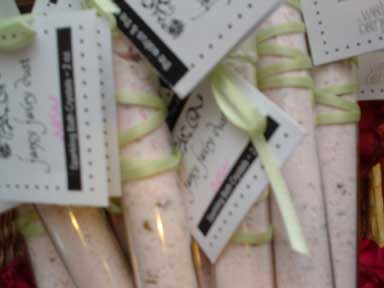 FANCY FAIRY DUST

sparkling bath crystals

Offer your bridal shower guests or bridesmaids and other important ladies of the wedding a snippet of pampering The Walrus & The Carpenter style.

These delights are specially sized for one lovely bath's worth and smell so deliciously of fresh blooms and blossoms that your gals will feel even more fancy than the fanciest of fairies. Sparkling bath leaves skin subtly scented and very smooth indeed.

2 ounce recycleable & reusable (do reduce | reuse | recycle!) glass tube (much like we'd imagine fine specimens of fairy dust would be collected in by the most passionate of fairy watchers!) filled with the sparkling bath crystals and wrapped with a very enchanting bit of celadon green ribbon.

Use one entire tube per warm bath. Stock up on the library of scents. These also make great samplers, if you're looking to try several different scents out.

An added bonus is the tube ~ mail it back to the Walrus & The Carpenter for an additional 10% off your next purchase (it's our little part of helping keep the environment just a little less cluttered).

Available in simply fizzy,  iridescent fizzy (leaves a little sparkle on your skin post-bath), or studded with dried flower petals.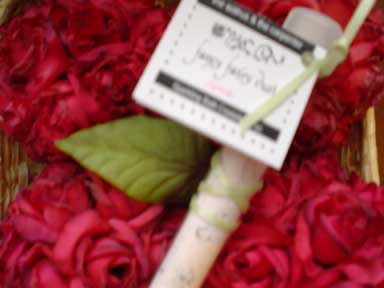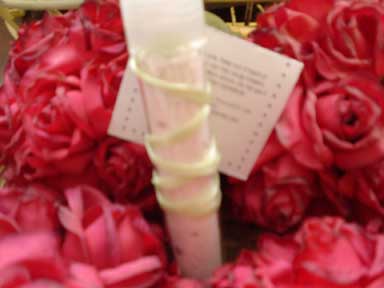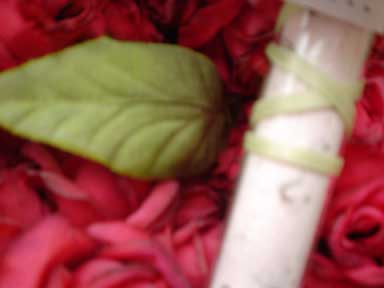 FANCY FAIRY DUST FAVORS

sparkling bath crystals

2 ounce recloseable & redeemable glass tubes

very ladylike scents

enchanting celadon green ribbon adornment

basic ingredients: citric acid, sodium bicarbonate, cornstarch, fragrance oil, FDA-approved food coloring

*AVAILABLE INDIVIDUALLY OR PRICE BREAKS AT INCREMENTS OF 4 TUBES

~ simply fizzy - fun for bathtime ~

Individual

Tube

$3.00

Group of 4

Tubes

$9.00

~ iridescent fizzy - fun well past ~ bathtime because you sparkle!

(additional ingredient: mica or glitter added)

Individual

Tube

$4.00

Group of 4

Tubes

$10.00

~ studded with dried flower petals ~

pretty and very secret garden!(additional ingredient: dried rose petals or dried lavender petals added)

Individual

Tube

$4.00

Group of 4

Tubes

$10.00