N O T  M A S S - M A N U F A CT U R E D


N O  2  E V E R  E X A C T L Y  A L I K E

t h e   w a l r u s   a n d   t h e   c a r p e n t e r

copyright 2003, the walrus and the carpenter. all rights reserved.


Offer your bridal shower guests or bridesmaids and other important ladies of the wedding an everlasting corsage from The Walrus & The Carpenter. Mark your bachelorette party girls. Make a gal feel a little bloomin love, yes?

These lovelies are artificial blooms hand-stitched onto a delicious bit of ribbon to wrap around and tie just so in a pretty bow. Ribbon is long enough to wear either as a bracelet or a choker. We box the corsages for you, so they're ready to gift onward to your ladies. Yea for time-savers in wedding planning!

We will tailor these to fit your wedding. Choose your colors and flowers below, and we'll get in touch with you to discuss! Congrats on your upcoming marriage!

BRIDAL CORSAGE PACKS

Please tell us about your wedding and what you'd like to have for your corsages:

Occasion:

Wedding Colors:

Flower desired:

Ribbon width:

Number of corsages desired:

Wedding date:

Any other comments:

Email Address: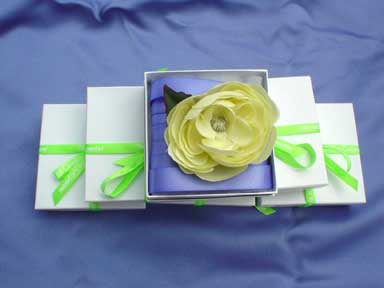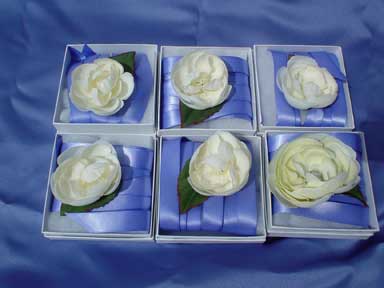 Important! Please click here to send your request to us. We will respond to your request as soon as possible! Thanks!