N O T  M A S S - M A N U F A CT U R E D


N O  2  E V E R  E X A C T L Y  A L I K E

t h e   w a l r u s   a n d   t h e   c a r p e n t e r

copyright 2003, the walrus and the carpenter. all rights reserved.


Looking to inject a bit of va-va-va vooooom to your outfit? Top your look with this spicy little number and you will have people thinking, "she is
so
cha cha cha!" all night long. The boatneck offers a stylish complement to your summer skin, while the spicy stripes give your whole look a zing. Crafted from an open-weave knit, this capelet is super stretchy and can fit gals small to large. The capelet currently shown on this page is generous in length for you taller gals out there, but we do have more of this fabric, which we can size for you petites and not-too-petite-not-too-talls too. Pop a fun pin on for extra zest appeal (picture at top left features a berry-red magnolia pin).We do still strive for the one-of-a-kind makes as usual, though we have a nice quantity of this fabric for a fair amount of Salsa capelet ladies. We can also custom tailor a cover-up for splendid you: just
drop us a line
!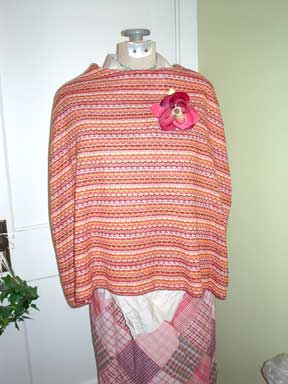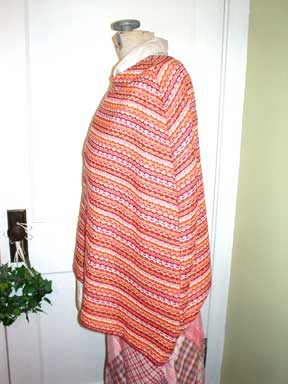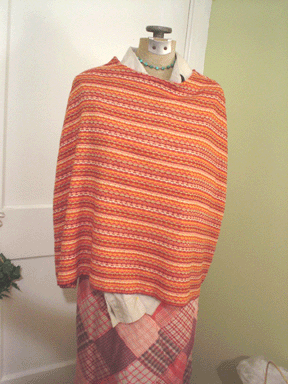 SALSA STRIPES BOATNECK CAPELET

open-weave knit

spicy colors: red, orange, maize, a bit of lime and pink

boatneck/pullover design

super-stretchy: fits size small to large

available with or without the berry magnolia pin:

~ with magnolia pin:




$28
~ capelet only:





$24