N O T  M A S S - M A N U F A CT U R E D


N O  2  E V E R  E X A C T L Y  A L I K E

t h e   w a l r u s   a n d   t h e   c a r p e n t e r

copyright 2003, the walrus and the carpenter. all rights reserved.


D R A W S T R I N G  K I M O N O  J A C K E T S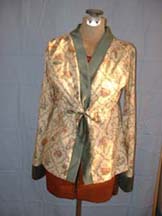 Our drawstring kimono jackets are  a great layering piece for the chill of breezy summer nights to the crisp cool of autumn. Unlined with long sleeves and a drawstring ribbon tie closure. Fun cotton prints and corresponding solid cotton trims along the sleeves and plackets. Fabrics may be subject to availability, as we do not buy our fabrics in bulk. But feel free to
drop us a line
if you would like one of the pictured styles in your own fabrics or in some of our other available fabrics.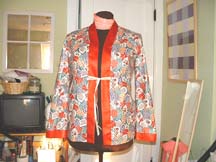 orange patchy drawstring

kimono jacket - size L with cream trim available (orange trim sold)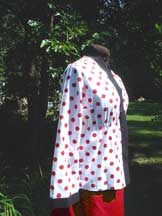 red dots drawstring kimono jacket - size L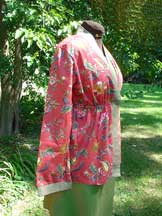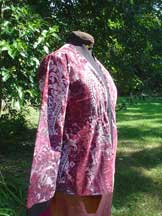 fall  floral drawstring kimono jacket - size L

burgundy paisley corduroy drawstring kimono jacket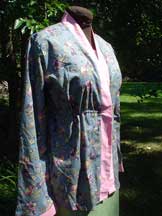 dusk blue drawstring kimono jacket - size L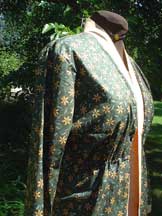 vine and berries drawstring kimono jacket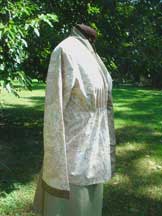 paisley and sage drawstring kimono jacket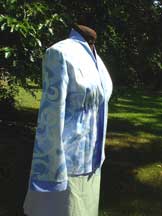 seawaves drawstring kimono jacket - size M





All Drawstring Kimonos are $60. Sizing noted below. Please indicate which jacket you'd like in your order comments. Thanks!

Our shop category links will return when we reopen the shop in February, 2007. Until then, enjoy browsing our fellow indie shops!