N O T  M A S S - M A N U F A CT U R E D


N O  2  E V E R  E X A C T L Y  A L I K E

t h e   w a l r u s   a n d   t h e   c a r p e n t e r

copyright 2003, the walrus and the carpenter. all rights reserved.


This skirt is made from new pillowcases (never been drooled on!). There's a light and breezy garden party kind of floral print on a clean white background with a wide blue and green trellis trimming the bottom. White satiny drawstring ribbon closure. Sized for small to medium. Can you believe these once-Laura Ashleys are now fit for the funky gal? As is usual, fabrics may be subject to availablity, as these are often vintage or odd finds. In this case, there are 2 skirts available. Feel free to
get in touch
for custom requests.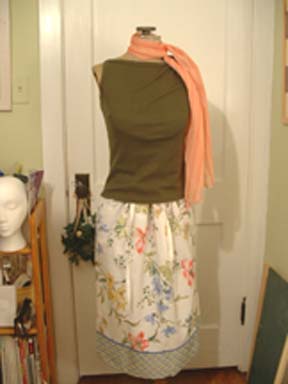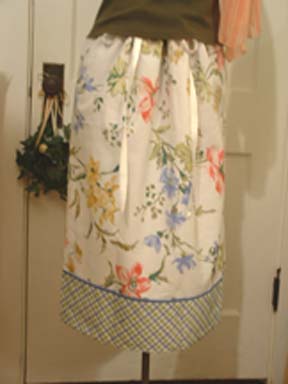 G A R D E N  G A L

sized small - medium

cotton

floral pattern on white background

blue and green trellis border trim

satin white drawstring waist

former laura ashley pillowcases

brand new, never worn/washed

mid-calf- to knee- length (depending on how tall you are)

2 available




$14.