N O T  M A S S - M A N U F A CT U R E D


N O  2  E V E R  E X A C T L Y  A L I K E

t h e   w a l r u s   a n d   t h e   c a r p e n t e r

copyright 2003, the walrus and the carpenter. all rights reserved.


M A T E R N I T Y  K I M O N O

Our swell maternity kimono is a soft and comfy sunshine yellow knit with a gorgeous touch of retro in the brownish + golden paisley trim and self-tie. Empire waist with and adjustable inner button to grow with you as baby grows (and in reverse, so you get lots of wear even after baby's arrival). Long sleeves and a midweight give this topper wearability throughout the year. This is sized to fit small - medium. In this case, we have one available, though we do have more of the trim fabric if you'd like us to recreate this look or substitute the sunshine with a different color fabric.
Drop us a line
if you have a special request.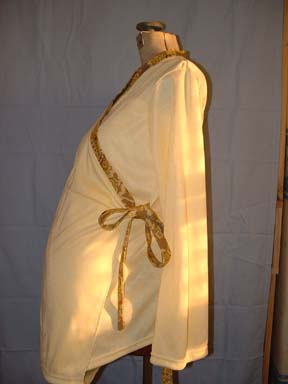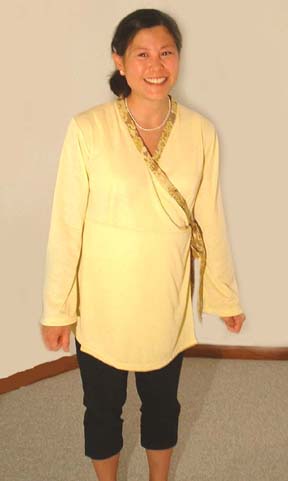 M A T E R N I T Y  K I M O N O

small - medium

midweight knit

long sleeves

adjustable inner button

paisley self-tie at empire waist

1 available

replicatable in your own fabrics or similar fabrics

                    $40.

Judy Lin Chen has 2 more months to grow! ---->