N O T  M A S S - M A N U F A CT U R E D


N O  2  E V E R  E X A C T L Y  A L I K E

t h e   w a l r u s   a n d   t h e   c a r p e n t e r

copyright 2003, the walrus and the carpenter. all rights reserved.


Whether to fend off the brrrrrrrrr chill of winter or simply to cozy up your neck in the most delightful way, a handmade scarf from The Walrus & The Carpenter is sure to be a super way to keep toasty and cute. Hoa designed and handcrafted each of these lovelies.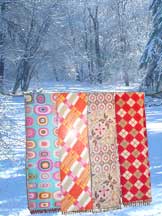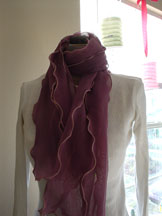 Our shop category links will return when we reopen the shop in February, 2007. Until then, enjoy browsing our fellow indie shops!