N O T  M A S S - M A N U F A CT U R E D


N O  2  E V E R  E X A C T L Y  A L I K E

t h e   w a l r u s   a n d   t h e   c a r p e n t e r

copyright 2003, the walrus and the carpenter. all rights reserved.


MAGNOLIA CORSAGE BRACELET

Although these little pretties are suitable as both corsage bracelet and chokers (oh! versatility!), we just thought it'd be nice to show you a bracelet in action. Loverly!

These magnolia lovelies are artificial blooms (wouldn't want to be caught wearing a droopy wilt by day's end, yes?) hand-stitched onto a delicious bit of ribbon to wrap around and tie just so in a pretty bow. Three styles of ribbon: 3/8" satin, 5/8" satin, and 3/8" satin stripe.

Need specific blooms for your wedding/shower/bachelorette party/etc.? Drop us an
email
. We can make all your gals feel oh-so-pretty with a blooming corsage for each of them.
$12.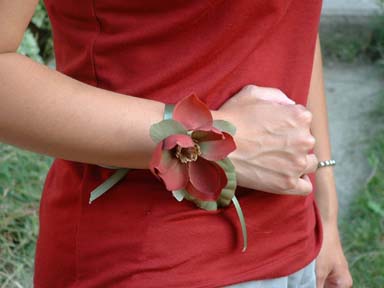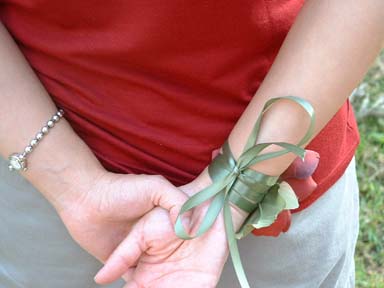 fit to be the belle of the ball!