N O T  M A S S - M A N U F A CT U R E D


N O  2  E V E R  E X A C T L Y  A L I K E

t h e   w a l r u s   a n d   t h e   c a r p e n t e r

copyright 2003, the walrus and the carpenter. all rights reserved.


When your inner Rhiannon beckons, answer her with this lovely lace scarf in an antiqued ivory color with swanky, silky fringey bits.

This lovely is 100% cotton and throws off the je ne sais quoi of vintage romantics far and wide. Sling it over your shoulder like a WWII ace or open it up to wear as a delicate wrap. It looks great either way! Oooh la la!

We only have three scarves of this kind available, so if you want to beat Stevie Nicks to it, grab one now!

Measures 58 inches long by 17.5 inches wide (excluding fringe). With the fringe, the scarf measures 66 inches long by 17.5 inches wide.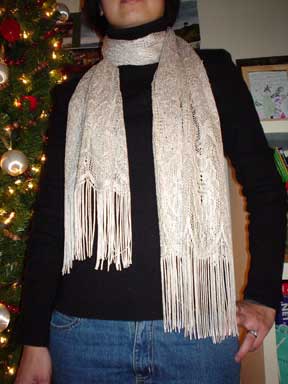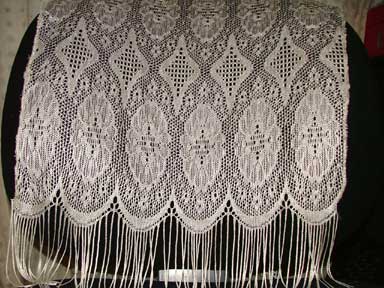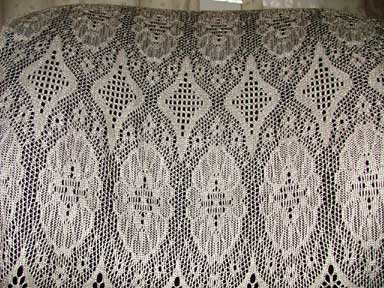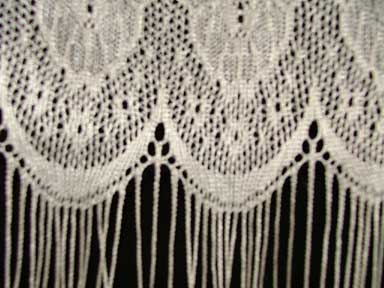 Our shop category links will return when we reopen the shop in February, 2007. Until then, enjoy browsing our fellow indie shops!