N O T  M A S S - M A N U F A CT U R E D


N O  2  E V E R  E X A C T L Y  A L I K E

t h e   w a l r u s   a n d   t h e   c a r p e n t e r

copyright 2003, the walrus and the carpenter. all rights reserved.


Fun for dress-up, feeling groovy / fancy / oh-so-pretty, these kimono robes are styled like the real deal. Hoa is the seamstress behind most of these beauties. Long and lush kimono flutter sleeves with cross-over neckline and long bodyline. Unlined. Obi sash-styled closure. Fabrics may be subject to availability, as we do not buy our fabrics in bulk. But feel free to
drop us a line
if you would like one of the pictured styles in your own fabrics or in some of our other available fabrics.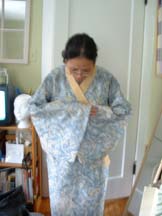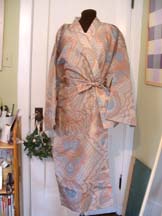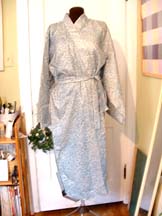 p a i s l e y  p a r k

k i m o n o  r o b e

d a m a s k  k i m o n o

r o b e