N O T  M A S S - M A N U F A CT U R E D


N O  2  E V E R  E X A C T L Y  A L I K E

t h e   w a l r u s   a n d   t h e   c a r p e n t e r

copyright 2003, the walrus and the carpenter. all rights reserved.


Refresh your smoocher with a smooth and silky lip balm from The Walrus & The Carpenter fashioned from the deliciously good-for-you
soy
. Loads of
delicious flavors
(or not!) to choose from and colorant is optional (we use FDA-approved micas and food colorings).
-soy-based

-0.5 oz pots of goodness (0.25 oz tubes are still available, but the texture of our lip balm is soft and better suited to pots!)

-flavored or unflavored

-colored or uncolored

-
custom
flavor blends available
-gift pack trios in nifty gift boxes available

ingredients:

soy oil, palm oil, fractionated palm oil, fractionated canola oil, candelilla wax, palm stearic, flavor, food color

$3.00 each

$8.00 per trio

our soy lip balm trios come packaged ready for gift-giving (even if it's a gift for you!)

individual lip balm pots $3.00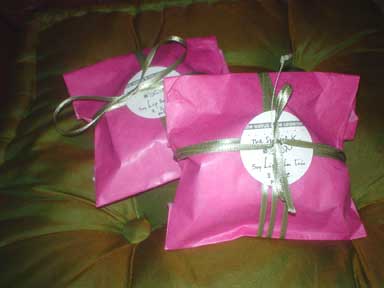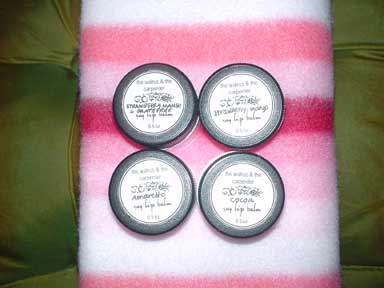 amaretto

banana

butter rum

butterscotch

cherry

cherry (#2)

chocolate-covered cherries

cranberry

creamy chocolate

grapefruit

lemon

loganberry

lychee

mandarin orange

mango

orange

pear

pina colada

pineapple

pineapple (#2)

pomegranate

pumpkin

rose

rum

rum raisin

sangria

spiced apple

strawberry

strawberry-mango

tangerine

unflavored & uncolored (simply soy)