t h e   w a l r u s   a n d   t h e   c a r p e n t e r

copyright 2003, the walrus and the carpenter. all rights reserved.


N O T  M A S S - M A N U F A CT U R E D

N O  2  E V E R  E X A C T L Y  A L I K E

Help keep your stuff neatly organized by compartmentalizing a bit with a dandy little wallet. Small and unobtrusive, these little gems make toting your essentials (ID, cash, plastic money) easy even if you forego the big mama handbags. Availability is subject to fabrics on hand. Do feel free to
contact me
if you have special requests.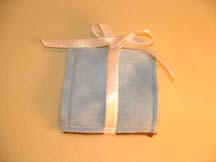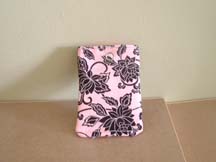 Tiffany Bifold Wallet

Fashioned from felt and tied closed with a pretty white bow. 4" x 4"

$10.

Lil' Chickee Card Carrier

Fashioned from and line in pretty cotton. Great for your essential plastic (for that tab you're going to run up this evening, darling), ID, or business cards. Snap closure. 3.75" x 2.5"

$8.